SMART COMMAND INVISI II PANEL
$1,500.00 – $1,550.00
Description
Smart Command is an ecosystem of intelligent bathroom solutions. It enables building managers to monitor water use in real-time and make smarter decisions than reduce maintenance costs, while improving hygiene and up time. The Smart Command system features wireless technology which is seamlessly integrated with Caroma's range of touchless bathroom products. This enables continuous and precise tracking of every detail, from water consumption to the number of activations. Data collected can be accessed locally from a mobile app or integrated to an existing Building Management Systems or on cloud platforms. With the ability to access such information, facility managers are empowered to make informed decisions and monitor the impact in realtime; driving efficiencies such as cleaning and maintenance resourcing. Smart Command is the missing link for measuring and monitoring a buildings performance. Our aim is to make life easier for building owners and managers by creating superior, sustainable solutions for water, now and into the future.
Responsive infrared sensing electronic flush panel, designed for commercial applications
Electronic flush panel integrated into existing pneumatic cistern with a simple modification (parts included)
Bluetooth enabled for direct access from a smart device and also communication to Gateway*
Electronics and face plate add on to standard invisi cistern
Complete with Invisi cistern electronic parts and power supply
Fitted with a BlueTooth sensor which allows the user to configure the operating parameters, view fixture status and review usage data through a BMS system or mobile application.
Smart device application enables faster commissioning and maintenance.
Integrated battery backup system in case of power outages.
BlueTooth capability enables data to be sent to either a cloud database or BMS (Building Management System) where users can utilise service offers including usage, water data and micro services such as service alerts at a fixture, bathroom or building level.
Fully concealed fixing
Provides complete service access to the invisi cistern
Panel available in glass (black or white) or metal (chrome or brushed nickel)
Deemed to comply with the requirements of AS1428.1 2009 for flush controls.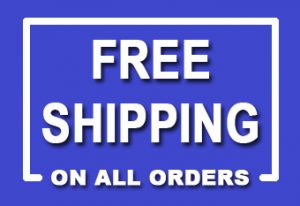 Cart
Product Categories
Contact
Phone: 1800 874 625
Email: sales@handsfreehygiene.com.au